A CRYPTO-FOUNDATION FOR THE BEES PROTECTION
A participative funding in the service
of nature and people
Save the bees

Preserve the survival of humanity

Leader are about to emerge
Private-Sale
Starting in:
Time is up, sorry!
EXCLUSIVE SALE
An exclusive sale will bring the project to life and extend the marketing format during the month of March. For the final launch of the private sale (XTZ Holders)
This sale offers 50% bonus BEES
What is CoinBEES?
CoinBees is a universal community of investors and operators mobilized around protection of the bees. It is a matter of humanity preservation.
The CoinBees Foundation manages investments in services and technologies for the development and implementation of protection initiatives.
Coinbees Sponsorship
When you invite a person to buy CoinBees you become an Ambassador.
Your « godchild » must buy for a minimum of $100, so that you will be credited of $2 on your CoinBees foundation Wallet.
*Note that it will only work onto 2 layers i.e. Ambassador > Godchildren > Godchildren
Private Sale*
April01, 2020 - April 31, 2020
Private sale only for XTZ Holder
10 XTZ minimum = 1 500 BEES
Up to 5% bees bonus (XTZ Holder)
Up to 10% bees (10k XTZ minimum)
Up to 5% bees (100k XTZ minimum)
Pre-Sale*
May 01, 2020 - June 31, 2020
BTC, ETH, XTZ, TRX, FIAT (USD)
1 000 BEES Minimum
up to 10% bonus bees(10k XTZ value minimum)
up to 5% bonus bees(150k XTZ value minimum)
Public Sale
July 1, 2020 - All token sold
BTC, ETH, XTZ, TRX, FIAT (USD)
1 000 BEES Minimum
We may issue up to 15 billion BEES (Please note the price is based on XTZ).
*During private sale and pre-sale you are eligible for 10% more BEES
**Ratio : 150 BEES for 1 XTZ (Tezos)
Cost of 150 token BEES:
1,00 XTZ
Term of token sale:
No date has been set. Tokens will be sold until the pre-mine is exhausted
Expanded goals after start of PRE-SALES:
Impossible
Technical limitation of tokens:
15,000,000,000
Airdrop:
The 1st airdrop will take place on January 01, 2021 at 4B.
The breakdown is as follows: 50% for the foundation
and 50% for all BEES holders (depending on
the prorated of each)
Secured ways to purchase tokens:
Tezos (XTZ), Bitcoin (BTC), Ethereum (ETH), Tron (TRX), fiat payments
Hardcap:
$150,000,000
67.80%
Every 6 month new CoinBees will be generated and distributed to the foundation and CoinBees holders.
30%
PRE-MINE - Auto-generated after purchase via smart-contract - The founders do not hold any tokens!
2%
Maximum allowance for high volume investment bonuses
0.2%
All bonus campaign (Inclued Bounty)
*The max. supply will be of 50B CoinBees It will take 20 years to reach the max. supply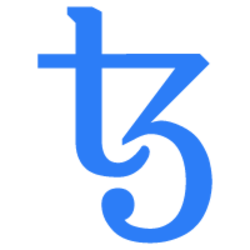 Tezos (XTZ)
Price
Coinbees (BEES)
Price
27% Product Development

Product development according to the roadmap.

39% Marketing, sales, merchant acquisition & partnerships

Expenses for attracting the retailers to the platform, making partnerships with payment providers, website builders, loyalty programs services providers and other partners.

12% Operations

Operational costs, non-tech staff salaries.

6% Legal

Company and subsidiaries establishment, contracts with the retailers, development of legal opinions about the entire stack of BitRewards services and retailers' operations, etc.

16% Management

C-level executives salaries.
2019
Development of the Coinbees System
Q2 2020
Launch of private sale with 15B Coinbees available
Q4 2020
COINBEES FOUNDATION - Foundation system. Introducing voting and donation to fulfill full token life cycle
Q1 2021
The Hive Blockchain - Proprietary Blockchain Technology
Q1 2020
Development Private Sale plateform + Website and System Coinbees
Q3 2020
Launching - Financing first project i.e. Bee's Dream
2021
1st EXCHANGE FOR COINBEES - Please refer to the Pre-sale volume rate for more information regarding Coinbees Exchange
We are giving you a chance to run your
Private Sale from anywhere
Internet access has been declared a human right by United States, its start-up culture is booming and its citizens and businesses have been able to enjoy the use of many streamlined digital public services.
$50
billion USD — excepted
revenue of coins by 2020
$116
average monthly crypto
spending per user
94%
Crypto users increased in 2019
Experienced Project and Marketing Manager. BBA, Di...

More

Muhammad Kafeel

Experienced Project and Marketing Manager. BBA, Digital Marketing

Translator RU, Designer, Beta Testing Developping

More

Emil Pirojok

Translator RU, Designer, Beta Testing Developping
Community Manager, Marketing

More

Wealth fund manager with more than 20 years o...

More

Clark Sunguy

Wealth fund manager with more than 20 years of experience.

Headed the Media Department of the football s...

More

Marianna Kopli

Headed the Media Department of the football statistics company.